The quarry of Arival Stone is located in the surroundings of the municipality of Castrobarto in Burgos. Only 65 km. away from Bilbao and its port; which is one of the most important ports in southern Europe, it offers an ideal location for a rapid transfer of the required material.
Its strategic location places it at: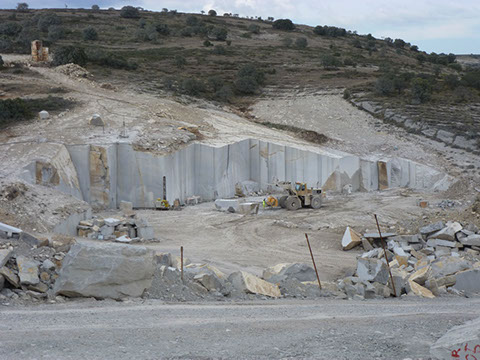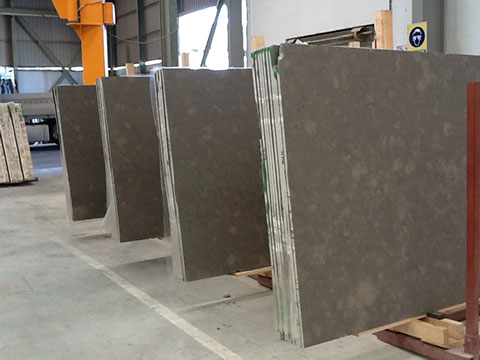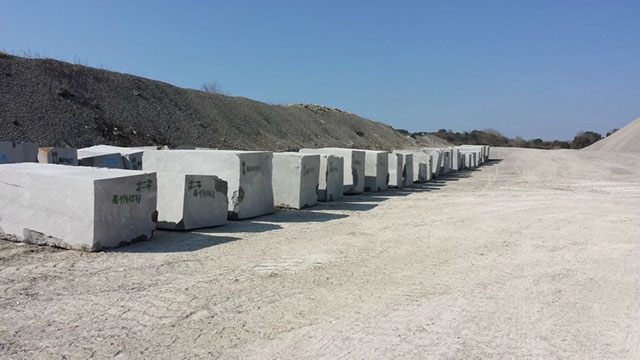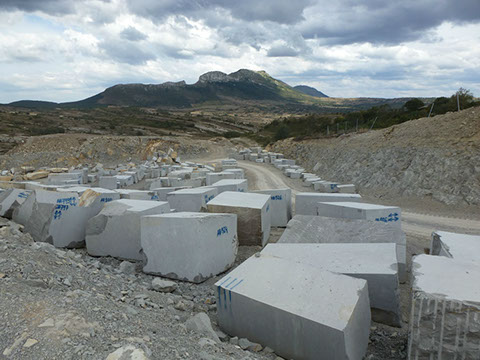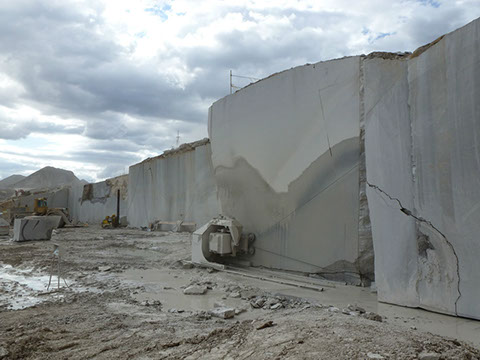 The story that best describes our quarry, from its origins, is always linked to fortune. The history of our quarry is a story of good luck that must be told to anyone interested in knowing more about Arival Stone in order to understand the love, interest and professionalism that our human team feels for their work, as well as our vocation of service, based on a great pride of belonging linked to this history.
It was in 2008 when after a long and tedious process of procedures with the Administration, we managed to obtain all the mandatory permits to extract our stone. The initial objective was to extract aggregates in order to cover the high demand that existed in our region for these types of products.
In order to start planning the beginning of the exploitation, we contracted a geological study to define the possible resources of our quarry and evaluate the existing reserves. This study was based on a project that developed 12 tests that sought to recover samples from a depth of about 90 meters for further study. It was at this moment when our good luck story began.
After 6 out of the 12 scheduled tests were completed, the geologists stopped the work, considering that the information of the analysis of these tests was sufficiently conclusive in order to inform us that we were in front of a mine with a large quantity of totally massive stone. We had under our feet an ornamental rock quarry with an enormous quantity of massive stone, and its color and physical-mechanical characteristics were totally homogeneous from the first to the last meter drilled.
Fortune wanted to create what today, and after 14 years, has become a wonderful life adventure with a long way to go.
"The script of this story involves many people who throughout this time, to a greater or lesser extent, put and continue to put their best efforts into making our wonderful Arival Stone known in almost all the markets in the World. From here and with this mention we want to thank all of you with all our heart, for having helped us get here. Jorge Alejandre Campo and Jose Adolfo Gallo Arce, Founding Partners".